Arlberg Merinowool Men Long T
This long sleeve single jersey LONG T is made of superfine merino wool, 17.5 microns. It has regular fit and is feather light, only 185 g (Size M).
Enhance your active lifestyle even during cooler days with ALPBOCK Ultrafine Merino Wool T. Stay comfortable, stylish, and focused on your performance during all your favorite activities.
Why settle for ordinary when you can have extraordinary? ALPBOCK Merino wool Long T effortlessly brings together the worlds of sport and timeless design, offering you a garment that combines athletic performance with enduring style for cooler days. 
Thanks to careful selection of fine merino fibers and the use of specialized spinning technology, we are able to create an exceptionally fine yarn. This results in a fabric that is incredibly comfortable, soft, and lightweight, yet remarkably durable. Whether you're embarking on a new adventure or simply going about your day, ALPBOCK T-Shirt offers natural performance without limits, allowing you to fully enjoy and live your activities.
Premium Comfort for All-Day Activity
Experience a level of comfort that goes beyond expectations. The luxurious Merino wool fabric embraces your body with a gentle touch, providing a cozy and irritation-free experience, no matter how long you're on the move. It caresses your skin all day long. Actually, not only for one but for many days.
High-performance
Our Merino wool fabric is engineered to meet the demands of your active lifestyle. Embrace peak performance without compromising on style.  
Lightweight and Packable
Travel light and hassle-free. Our Merino wool T-shirt is incredibly lightweight and easy to pack, making it the ideal choice for your outdoor escapades, gym sessions, or spontaneous journeys.
Odor-Free Confidence
With our Merino wool T-shirt, you can bid farewell to post-workout odor woes. Its unique natural properties resist odors, allowing you to stay fresh and odor-free no matter how active your day gets.  
Versatile Athletic Elegance
From the office or mountain peaks to the streets, our Merino wool T-shirt seamlessly transitions between athletic activities and everyday wear. Its versatility allows you to embrace an active lifestyle while maintaining an elegant and polished look. Break free from the boundaries of traditional sportswear and make a statement wherever you go. 
Stay Dry, Stay Focused
Say goodbye to sweaty discomfort and hello to optimal performance. Our Merino wool T-shirt actively wicks away moisture, ensuring you stay dry and fresh. Stay focused on what matters most – achieving your goals. 
Designed for Endurance
Crafted with durability in mind, our Merino wool T-shirt is ready to withstand the demands of your active lifestyle. Experience a garment that goes the extra mile, maintaining its shape, color, and performance even after countless workouts and adventures. 
Elevate your active style and set new trends wherever you go. It's time to make a bold statement and embrace the perfect fusion of sport and style.  
Additional information
| | |
| --- | --- |
| Colour | |
| Size | XS, S, M, L, XL |
Key Features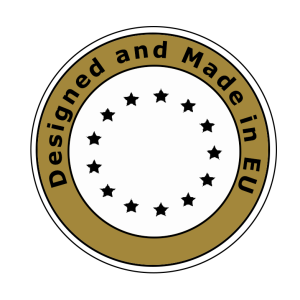 Designed in Austria, Manufactured in Romania by a family-owned small business specialized on sustainable production.

Made of 100% ultrafine merino wool for exceptional warmth, breathability, and moisture management.  

Snug and secure fit, providing comfort and protection for your body. 

Unrestricted movement – perfect for your dynamic lifestyle. 

Versatile design suitable for being on the move all day long.  

Moisture-wicking properties keep sweat away.  

Lightweight and compact, perfect for on-the-go use and easy storage.  

Naturally odor-resistant, maintaining freshness even during prolonged wear.  
Upgrade your wardrobe with our ALPBOCK Merino wool T-shirt today and redefine the boundaries of activewear style.
Technical Data
Material: 100% Ultrafine single jersey Merinowool

Fibre Fineness: 17,5 microns

Mulesing-free Merinowool

Fabric weight: 145 gsm

T-shirt weight: 185 g (size: M)
How to Care
Merino wool has antibacterial properties that help prevent the buildup of odor-causing bacteria and manages moisture perfectly. Instead of washing after each wear, you can use these merino features to maintain and refresh your Merino wool clothing:
Air Out: After wearing your Merino wool garment, hang it up in a well-ventilated area, the best is humid, to air out. This can help eliminate any lingering odors and freshen the fabric.
Spot Clean: If you notice a small stain or spill, spot clean the affected area using a mild detergent and water or just water. Gently blot the stain without rubbing to avoid damaging the fibers.
Rotate Your Garments: Give your Merino wool clothing a break between wears. Alternating between different pieces allows them to recover their shape and stay fresh.
Consider Layering: If you're using Merino wool as a base layer, wearing a shirt or top underneath can help protect the wool and reduce the need for frequent washing.
Follow Odor Cues: Trust your sense of smell. If you feel your Merino wool garment is starting to develop a noticeable odor, it's time to give it a wash.
Remember that individual preferences and activities may vary, so you can adjust the frequency of washing based on your comfort level and how much you've worn the garment. In any case, when washing is necessary, do it simply and easily on the wool wash cycle in the washing machine (30°C, spin cycle no more than 600 rpm.). Do not use tumble dryer. Be sure to use wool detergent.
Otherwise, follow care instructions in ENGLISH or GERMAN language.